Welcome to the Center for Disability Rights
---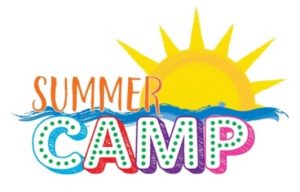 CDR is pleased to announce two 2017 Scholarship Summer Camps for High School juniors and seniors with disabilities. The first camp will take place in Clinton at our classroom at 36 Killingworth Turnpike. The second camp will take place in West Haven at our classroom at 369 Highland St. Applications will be accepted on a rolling basis until the spots are filled. If you are interested, please do apply soon as each camp is limited to 5 participants. Click here for more information and the application.
Center for Disability Rights also offers opportunities for summer internships for high school seniors and college students up to age 21. All applicants must have one of more significant disabilities. This year we are offering two opportunities: Wheel-A-Thon 2017 Internship; and Consumer Satisfaction Survey Internship. Click here for more information and the application.
Download the Summer Camp Flyer here.
---
Visit our Flickr page to see photos of the people and activities at CDR's Annual Meeting that took place May 26, 2016, at our new office at 369 Highland St., West Haven, CT.

---
On Feb. 12, 2016, CDR moved its offices to 369 Highland St., in West Haven, which is about a 15-20 walk, or a 5 minute drive from the old office on Campbell Avenue. Click here to visit the Contact Us page to get directions to the new office.
The 2017 CDR Wheel-A-Thon to Benefit Youth with Disabilities will take place beginning at 6:30 p.m. Tuesday July 25 at Savin Rock Conference Center. Please visit www.wheel-a-thon.org for more information on the ways to get involved.
CDR is a membership organization of persons with disabilities that operates a Center for Independent Living (CIL). Based in West Haven, Connecticut, the Center for Disability Rights advocates for people with disabilities and their issues on a local, state-wide, and national level. We also provide services to individuals and their families, as well as technical assistance and community education to businesses, government, and members of the community.
CDR fully serves the following towns:
West Haven; Milford; Orange; Woodbridge; Madison, Clinton, and Westbrook.
CDR offers limited services in the form of Information & Referral services; nursing facility transition services; augumentive communication services; and the HEOS cross disability support group to the following towns: Shelton; Derby; Ansonia; Seymour; Bethany; New Haven; East Haven; Hamden; North Haven; Wallingford; Durham; Meriden; Southington; Middlefield; Middletown; North Branford; Branford; Guilford; Old Saybrook; Killingworth; Deep River; Chester; Haddam; East Haddam; East Hampton; and Portland.
We apologize for any inconvenience, Gov. Dannel P. Malloy eliminated the funding for most of our towns; and, as much as we would like to continue serving all the residents of all the towns in our area, we simply cannot do so.
For more information about CDR and its mission, please click on "About" and "Programs and Resources" in the menu on the left.
If you have a question about accessibility, the ADA, disability discrimination, or a general inquiry; please use our "Ask The ADA Person" feature.
If you would like to become a member, please download this form, or contact Sandy at (203) 934-7077, Ext. 12 to have one mailed to you. Individual memberships cost $20. Family memberships costs $25.
---