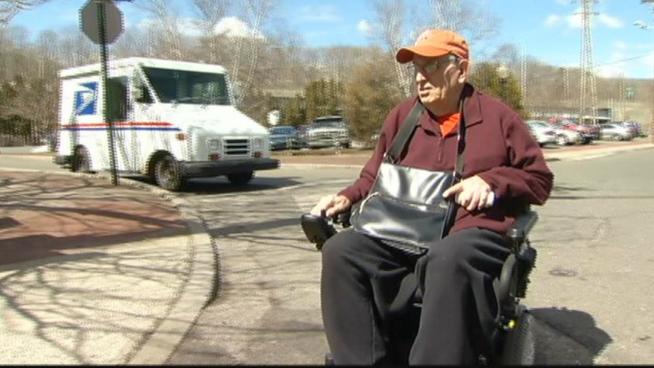 Connecticut's cities and towns are supposed to provide equal access to public buildings for disabled citizens, however wheelchair-bound Seymour resident Joseph Luciano says his hometown is still missing crucial basics.
Just to get to town hall, Luciano says he puts his life on the line because he is unable to access the sidewalks. The routine task of checking his mail at his apartment building sends him into a busy street because a segment of curb prevents him from accessing it.
For more on this story, visit: Disability Access, Rights Questioned in Seymour | NBC Connecticut.